Elizabeth Warren Promises To Steal From 180 Million Americans – Her Race Could Be Over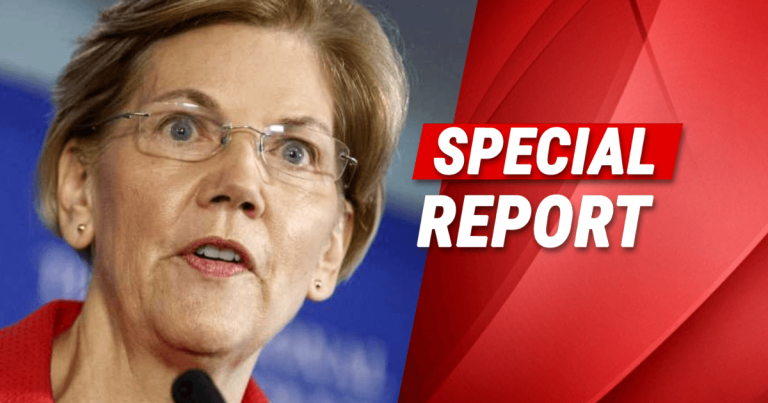 Warren flip-flops, and so have her chances at beating Trump.
Elizabeth Warren, the woman who claimed to be an American Indian for years, is actually rising in the polls.
She is climbing past established men like Sanders and Biden. But after last night, that might be coming to an end.
Warren boldly stated something to outdo every last liberal on the debate stage.
She wants to embrace a policy that will strip 180 million Americans of one of their their needs.
From Washington Examiner:
Elizabeth Warren, speaking in the first Democratic presidential debate of the 2020 cycle, declared "I'm with Bernie" on a plan to end private insurance for about 180 million Americans, and migrate all Americans to a single government-run plan.
What? Warren jumped on board Bernie Sanders idiotic "Medicare for all" plan—which will get rid of most Americans health coverage.
In order for Bernie's universal health care plan to work, he has to force all Americans to get on a government-run plan.
Can you imagine that? The same people that can't get the DMV to work will provide your life-saving medical coverage?
Um… no thanks!
Sanders' plan would also cost us $32 TRILLION dollars. Where will the government get that money?
Oh, right, from YOU.
Warren, in a desperate bid to get attention and outflank Bernie's left, announced she supports this plan. Sure, why not?
I'm sure Democrats in D.C. won't have to wait in long lines, get rejected for procedures, and be denied medication.
All of which could happen to you if Democrats succeed and create Medicare for all.
Sure, our healthcare system needs to be reformed. Obamacare failed, and Trump still needs to fix it. But the government running it? You're not going to have a chance to try, Lizzy.
Now please just leave us alone and drop out, because you're wasting more than your time – you're wasting mine.
SHARE if you think Elizabeth Warren doesn't have a chance against Trump!
Source: Washington Examiner