After Warren Promises To Reject Big Business Cash – Elizabeth's Fundraising Closet Swings Open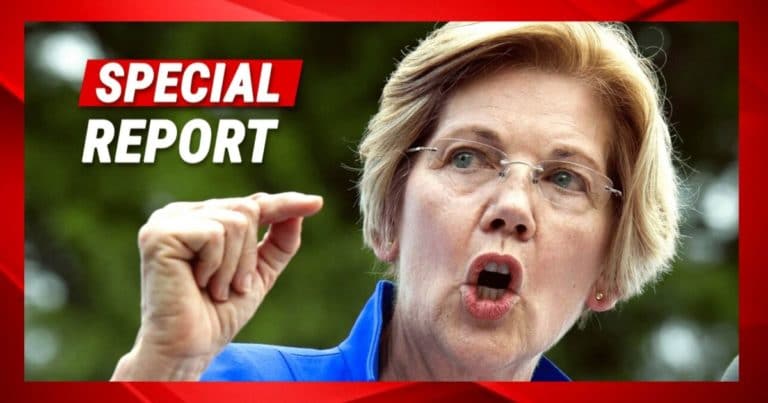 Wow—Elizabeth Warren's campaign really looks like it is spiraling out of control.
It's kind of crazy to think that, not that long ago, pundits said she was the 2020 frontrunner. Some even claimed she was the next Hillary Clinton.
(Maybe they're right, since Clinton did lose to Trump!)
But things began to unravel for Warren after she admitted her socialist health program, Medicare-for-all, would cost trillions. People started abandoning her in droves.
It only got worse after an apparently private year-old onversation between Liz and Bernie leaked out. But it probably backfired as it looked like Warren was unfairly going after Bernie.
But it just gets worse. Now, people are finding out that Warren may not be sticking to her promises.
From Washington Examiner:
Despite promising to shun money from corporate farming giants, Elizabeth Warren has pocketed donations from those in the "Big Ag" sector, according to financial disclosure filings…

Warren's campaign has received about $35,000 worth of donations from executives working for companies blacklisted by Friends of the Earth, an environmental advocacy group…
Uh-oh! Elizabeth Warren signed a pledge, refusing to accept money from "Big Ag," large corporations in the farming and food sector.
I'm sure that move made the environmentalists really happy. But FEC disclosures seem to show she did take money from big agribusiness executives.
She took around $35,000 from executives working for companies blacklisted by "Friends of the Earth" a group that endorsed her and Sanders.
Wow. Now, maybe she thinks this is okay, because the money came from the people—not the company?
But something tells me her liberal supporters at "Friends of the Earth" aren't going to buy that.
These granola-crunching socialists are not big fans of corporations—and especially the powerful executives that run these corporations.
What do you think they'll do when they find out Warren took large sums of money from these people?
Warren took money from executives working at Coca-Cola, DowDupont, Keurig, Dr. Pepper, Kraft Heinz Company, and Starbucks.
These aren't plucky, small businesses, are they?
I'm interested in seeing how Warren explains all this to her supporters. Hey, a campaign needs money, right? Especially when a candidate is in dire straits.
But will they pressure her to give it all back—at this crucial moment in the primaries?
SHARE if you want Elizabeth Warren to give it all back!
Source: Washington Examiner