Watchdog Hammers Congress With "Pork" Evidence – Uncovers Top Democrat Swamp Earmarks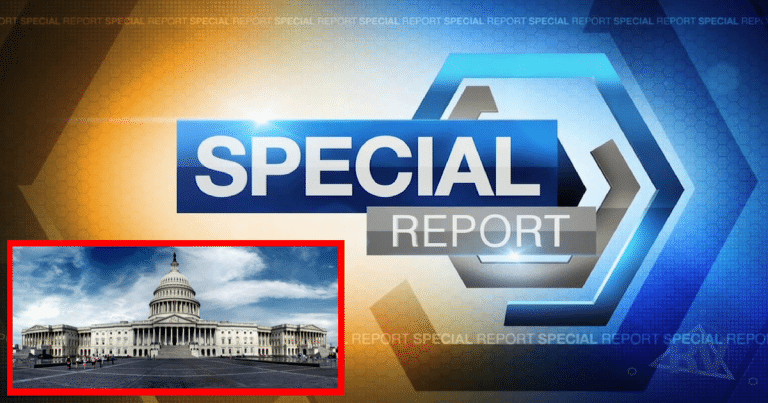 They just released their 'pig book' – it's out in the open now.
Congress claimed to have banned earmarks years ago, right?
That sneaky scheme to rip off American taxpayers. But it looks like, despite their promises, they're up to their old tricks again.
A watchdog group looked at a bunch of the laws Democrats are trying to push through.
And they're loaded with earmarks.
Guess how much this needless funding is going to cost you?
From Breitbart:
Flanked by Republican lawmakers, Tom Schatz, president of Citizens Against Government Waste, unveiled the 27th edition of the Pig Book laying out how Congress approves billions of dollars in earmarks in government funding bills…

The advocacy group undercover 282 earmarks in fiscal year 2019, adding up to a $15.3 billion cost to American taxpayers.
The watchdog group blew the whistle on countless bills that will cost the taxpayer $15.3 billion dollars.
Oh, the very important programs they want to pay for? How do you like millions to "quarantine fruit flies" or millions to eradicate brown tree snakes in Guam?
All this is trying to get through, thanks to closed-door meetings you know nothing about. Corrupt lawmakers dish our taxpayer dollars to special interests, lobbyist, and business businesses that own our leaders.
Congress thinks it can write a blank check to every crackpot cause imaginable and we'll know nothing about it.
But the reality is, they don't have a blank check. Already the government spending 3 TRILLION dollars a year.
Much of that is wasted. How long before they just run out of money and need to make cuts? Very soon.
And those cuts won't hurt the lobbyists, but programs like Social Security and Medicare. Services hard-working Americans rely on.
Congress needs a wakeup call. No, it needs to be cleaned out. We need term limits so these corrupt con men can get the boot, once and for all.
SHARE if you support term limits and ending wasteful spending!
Source: Breitbart