New Whistleblower Evidence Slips Out – Turns Out He Worked Closely With A Dossier Official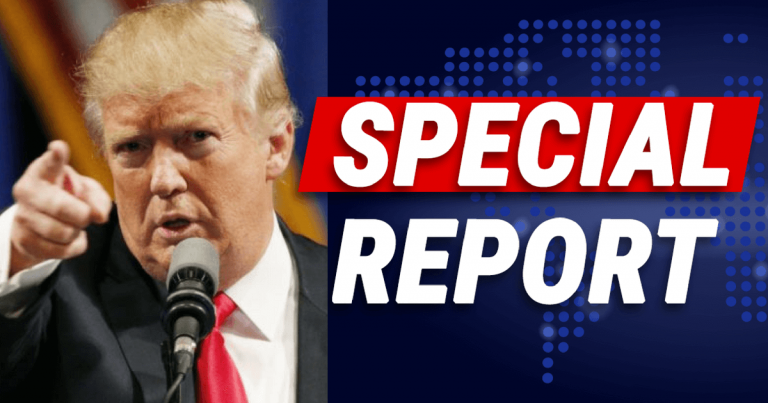 Trump won't let him get away with this dirty connection – the worst yet!
How dirty do Schiff and his whistleblower look now?
The so-called man that started this impeachment hoax has already been outed as s Democrat. We know he worked with Joe Biden, while Hunter was getting rich.
We know his lawyers are Clinton cronies.
But even as Schiff and Democrats stay tight-lipped about his identity, the leaks are coming out fast and furious.
Many suspect the whistleblower's name is already out there. And if it's true, it's a doozy.
His latest connection is making everyone question if he should be trusted at all.
From Breitbart:
[X], whom Real Clear Investigations suggests is the likely so-called whistleblower… interfaced about Ukraine with individuals who played key roles in facilitating the infamous anti-Trump dossier produced by Fusion GPS and reportedly financed by Hillary Clinton's presidential campaign and the Democratic National Committee…

On Sunday, Trump responded to press reports naming [X], calling him a "radical" known for his close ties to Brennan and Rice.
Woah. According to reports, the whistleblower is an Obama-era aid that helped Biden while he was pressuring Ukraine.
On top of that, he worked with individuals who played key roles in crafting the dossier, paid for by Hillary Clinton.
You know about that dossier, right? Most of the information in it was never proved but still used by James Comey to launch an investigation.
And evidence suggests Obama's DOJ used it to spy on the Trump campaign.
Yep, that dossier. Reports say that this [X] worked with Nuland—who helped get the dossier into the hands of the government.
Hmm… a man who was in the loop of the scheme to stop Trump from becoming president is now pushing a complaint to get Trump impeached?
Nothing fishy about all of that!
Why should we buy anything Democrats and the media are selling? They have gone after Trump from day one and are willing to do anything to make it happen
This impeachment push is no different. The very man behind it seems to be yet another D.C. swamp schemer.
SHARE if you think the whistleblower should be named and investigated!
Source: Breitbart