After Whistleblower Lawyer Tries To Stop Trump – Donald Drops His Presidential Anvil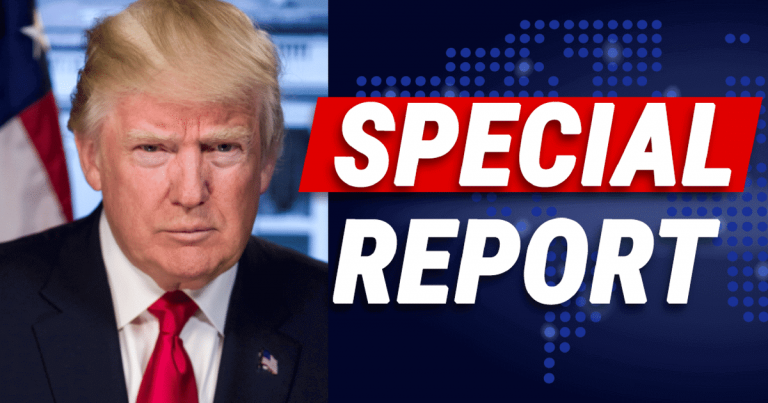 Trump just did what he does to liberal lawyers – boom!
President Trump and the GOP was working with this so-called whistleblower. They wanted him to answer critical questions over this ongoing impeachment inquiry.
But—through his lawyers—this man only agreed to answer questions on paper. Too cowardly to face your enemies, buddy?
Then, his lawyer tried to trip up the White House by sending a "cease-and-desist" letter. Can you believe the gall?
This is the President of the United States and this lawyer thinks he can treat him like a noisy neighbor.
So, the president has some harsh words for this duo.
From Washington Examiner:
President Trump suggested that the lawyer of the whistleblower should be sued and argued it should be for treason…

"So, the whistleblower is a disgrace to our country," the president said. "And the whistleblower, because of that, should be revealed. And his lawyer, who said the worst things possibly two years ago, he should be sued and maybe for treason. Maybe for treason, but he should be sued. His lawyer is a disgrace."
President Trump called out the whistleblower, saying he should be sued for all that he's done.
He also said his lawyer should be charged with treason.
Why? Because two years ago, right around Trump's Inauguration, this lawyer claimed the "coup has started."
It appears this partisan Democrat was rooting for some kind of unjust attack against the newly-installed President of the United States.
In fact, everything the Democrats are doing these days appears to be an attack on our country. They are running an impeachment scheme based on nothing.
They spent two years and millions of dollars on a Russian witch hunt that proved NOTHING.
Now they refuse to pass meaningful legislation (like Trump's new trade deal) just to punish Americans.
Hmm… maybe more than just this lawyer should be charged, huh?
SHARE if you think Trump should take action against these colluders!
Source: Washington Examiner