White House Cocaine Update Rocks the Bidens – Secret Service Reveals Stunning New Detail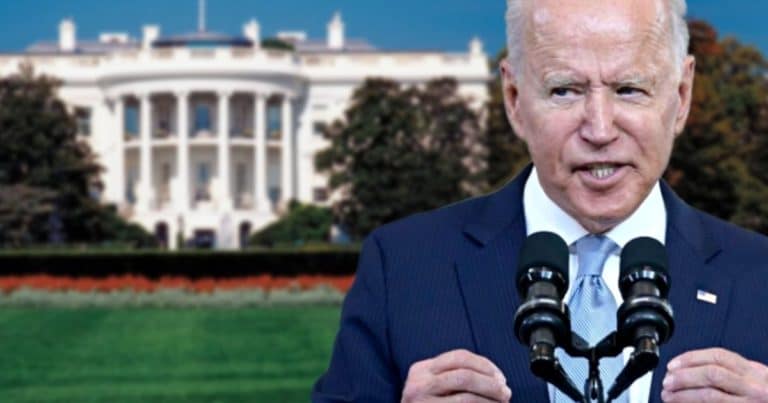 What's Happening:
This week, Americans celebrated Independence Day. So, you have to imagine Biden found a way to ruin it!
We'd expect the White House to do something for the country's birthday. But anything Biden did would have been overshadowed by three years of failure, corruption, and kowtowing to China. Biden has gone out of his way to make life miserable for millions of Americans.
And, what do ya know, he found a way to cast a shadow over July 4th. Because, instead of celebrating this special day, the administration was mired in controversy. But as the Secret Service delved deeper into this mystery, it only got weirder.
From Daily Mail:
The White House was engulfed in scandal during President Joe Biden's Fourth of July celebrations as the Secret Service hunted for whoever was responsible for leaving cocaine in the West Wing.

Hunter Biden was among the first family members at 1600 Pennsylvania for the festivities just hours after it was confirmed a white powder that sparked a hazmat situation contained traces of the illicit drug.
Give me a break. Cocaine was found on the White House premises, sparking hazmat protocols and an investigation by the Secret Service. At first, it appeared that the White House tried to throw suspicious away from the staff by claiming the drugs were found in the library.
The library is one of the locations visited by the public while on tour. But, in reality, the cocaine was found in the West Wing. This part of the White House is used by Biden, his staff, and other White House professionals.
So, it is unlikely this illegal drug was left there by a random visitor.
We don't know who left this drug behind. But we do know that Joe Biden's no-good son, Hunter, is a noted drug addict. He has tarnished the already-tarnished Biden family name with his drug exploits. And he is known for frequenting the White House.
Hunter might have already doomed Biden's re-election chances with his many scandals and crimes. Many believe Joe has been involved in Hunter's illegal activities, which included tax fraud, illegal gun possession, and drug crimes.
Could Hunter have been so stupid as to leave cocaine in the West Wing? We don't know. But nothing like this happened when Joe Biden's son wasn't hanging around…
Key Takeaways:
Cocaine was found on the White House grounds, sparking a hazmat response and an investigation.
The Secret Service confirmed the drugs were found in the West Wing, where the WH staff frequent.
Hunter Biden, a known drug addict, frequents the White House to work with his father.
Source: Daily Mail