GOP Leaders Demand White House Impeachment – For Failing to Defend Homeland, They Want Mayorkas Out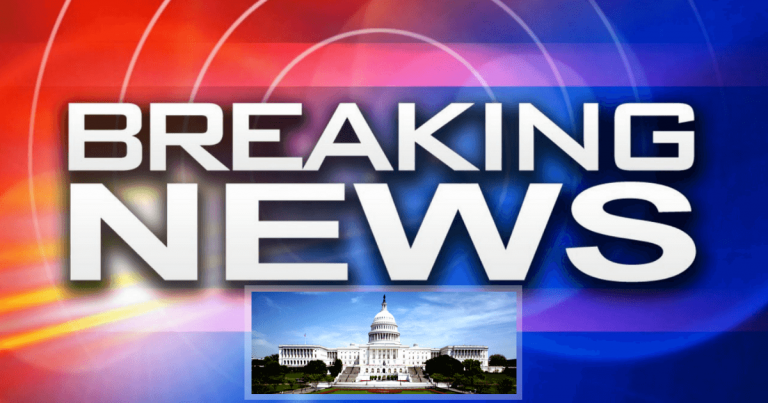 What's Happening:
It's no secret that on Joe Biden's watch, America's national security has suffered. That is largely thanks to his DHS chief, Alejandro Mayorkas.
This left-wing Democrat has left our border open, leading to a massive crisis. But Mayorkas ignores it and even claims the border is "safe."
Well, some lawmakers are done with Mayorkas' excuses and want him gone.
From Fox News:
In April of this year, we wrote to Department of Homeland Security (DHS) Secretary, Alejandro Mayorkas, warning that if he doesn't immediately reverse course, House Republicans will be forced to hold him accountable for creating and perpetuating the worst humanitarian crisis in modern American history…

Our Constitution wisely set a high standard for impeaching federal officeholders. And unfortunately for us, Secretary Mayorkas's blatant disregard for our laws meets that standard with ease. He has enriched criminals and deadly drug cartels, devastated American communities, and abandoned his sworn oath and therefore the Constitution in the process. When Republicans are in the majority again, we have a duty to end his bloody and lawless tenure and do what he has utterly failed to do: defend and secure the homeland.
Republican House members Jim Banks and Brian Babin, along with many others, have called out Mayorkas over his failure to protect the southern border.
Not only are illegal crosses booming, but Mayorkas is planning to bus more migrants from the border to all corners of the country.
House Republicans are sick and tired of this man ignoring his duties. They accuse him of violating his oath of office. And they have vowed to take action and remove him from office.
They pointed out that the Constitution requires federal officers to "protect each [the states] against invasion." These Republicans believe Mayorkas has broken this requirement by leaving the border undefended.
Recently, we discovered that several Texas counties have declared the border crisis to be an "invasion." It is possible that the governor of the state will do the same.
Should Republicans retake Congress after the midterms, it is possible they can move ahead with Banks and Babin's plan.
Democrats, especially those in the White House, have turned a blind eye to the chaos along the border. Entire communities have been overrun by border jumpers.
The danger is only growing, yet Biden and Mayorkas do nothing. It's unclear how the administration will respond to this letter.
But if they don't do something soon, they might regret it.
Key Takeaways:
House Republicans are accusing DHS Chief Mayorkas of violating his oath of office.
Under Mayorkas, the border has become overrun with illegal activity.
Republicans are pushing for Mayorkas to be impeached and removed.
Source: Fox News