Days After President Trump Suspends WHO Funding – Now China Is Planning To Send Them $30 Million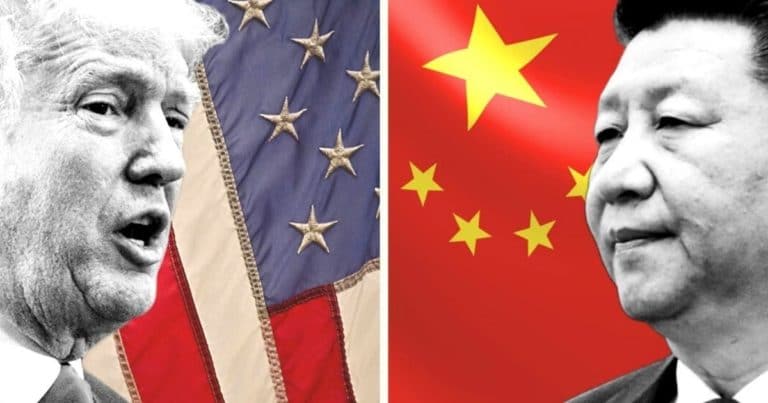 President Trump halted hundreds of millions of dollars from going to the World Health Organization. Why? Because this U.N. group appeared to drop the ball in warning the world as the virus spread.
WHO repeated false claims from communist China. To this day, we haven't seen them confront the country for their handling of the outbreak. Seems reasonable that Trump cut their funding.
Now, China's latest move doesn't make the WHO, or China, look too good.
From Biz Pac Review:
The Chinese Ministry of Foreign Affairs announced Thursday that China will donate $30 million to the World Health Organization to support its fight against the novel coronavirus.

"At this crucial moment, supporting WHO is supporting Multilateralism and Global Solidarity," China's Foreign Ministry spokesperson Hua Chunying tweeted Wednesday.
After Trump cut funding for WHO, China stepped in and donated $30 million to the group.
American generally gives hundreds of millions to the organization. Yet China thinks with their paltry $30 million, they can swoop in and pretend to be the hero.
We haven't forgotten China's role in all this chaos. Nor how it appeared that WHO was almost protecting the Chinese government—and their track record for secrecy.
If WHO wants the world to think they're being impartial, it doesn't look good that they just took $30 million from China, after $20 million last month.
American leaders have many questions for China. We also have plenty of questions for WHO.
Why won't WHO come out and demand answers from China? And how much are they really doing to help end this crisis?
Do you think we'll ever get answers to these questions?
SHARE if you stand with Trump, not China and WHO.
Source: Biz Pac Review