Conservatives Score Massive Memorial Day Winn – Total Losses for 2 Woke Companies Revealed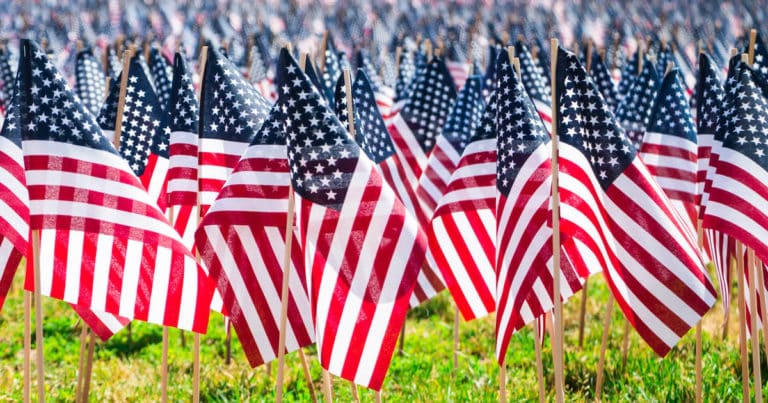 This Memorial Day, we need to honor those who made the ultimate sacrifice for their country. And we should also commit to our goals as an American, unified nation.
To millions of conservatives, this means pushing back against a radical left that continues to divide the populace right down the middle. And this includes promoting their controversial gender agenda.
Two companies who went "woke" have learned the hard way that we mean business — actually, we mean we won't be giving them any business.
Target and Bud Light have been in the spotlight recently: Bud Light for infamously using transgender influencer Dylan Mulvaney for its March Madness campaign, and Target for promoting trans and LGBTQ merchandise.
Economic experts originally predicted the Bud Light boycott wouldn't make much of an impact, as boycotts typically dissolve quickly.
However, all these weeks later, Anheuser-Busch is still feeling some serious financial pain. And for that matter, Target is getting crushed as well (via The Daily Caller):
Target and Bud Light have lost a whopping $28 billion combined amid marketing decisions geared toward transgender individuals, according to a report from Fox Business.

Bud Light promoted transgender influencer Dylan Mulvaney for its March Madness contest, costing parent company Anheuser-Busch nearly $19 billion in fallout, Fox Business reported Friday. Shares are also down 14% amid the boycotts.
As for Target, their LGBTQ push didn't last long, as the company pulled many of those highly questionable items from store shelves.
But it didn't happen fast enough to appease irate consumers, as the retail giant lost $9 billion in market value with shares tumbling 12.6 percent.
These are not small numbers, which means it isn't only a few Americans who are sick and tired of the agenda being crammed down their throats. Millions are reacting with their wallets.
Said Northwestern Kellog associate chair of marketing Timothy Calkins:
These are both cases where brands have gotten in the middle of some really controversial issues.

I think we'll see more brands be very cautious about getting into the middle of some of these really controversial issues.
Many citizens might find these statements to be a little behind the times, as marketing firms have clearly been backing the liberal agenda for years.
Every commercial, every form of entertainment (movies, TV, music, books), every highly featured news article; every single one seems to feature at least several members of the so-called "under-represented."
And when retailers go even farther and start to disgust people, many will simply stop going to the store: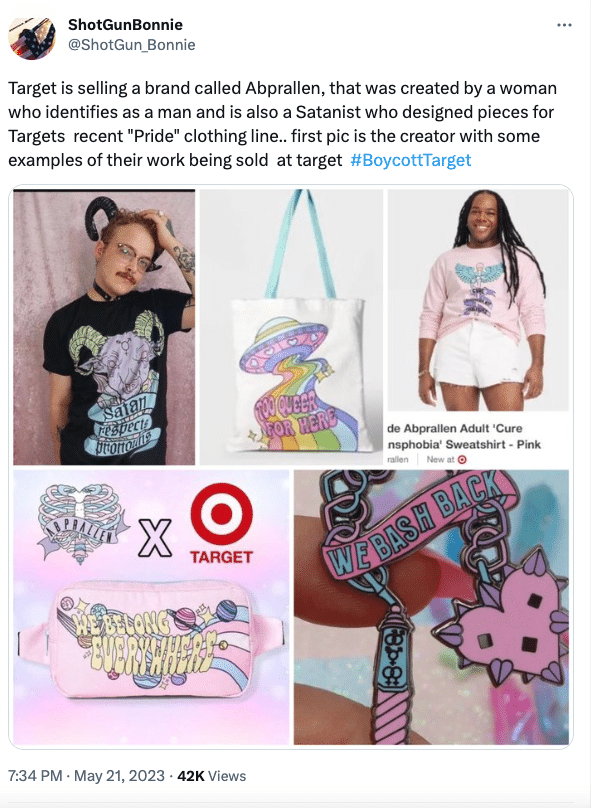 "Go woke, go broke" has been a rallying cry for Republicans and Conservatives for a while, and we've seen plenty of evidence so support the veracity of that phrase.
And no matter how much these woke marketers want to shove it in our faces, they can't afford to keep losing truckloads of cash. After all, they can't push any agenda if they're out of business.
In a recent statement, Target said they're "making adjustments" to their future plans, which includes removing certain controversial items.
Bud Light also tried to counter the backlash with more American-centric patriotic marketing ideas, but it doesn't appear to be working as of yet. For now, the message from America is clear:
We're all sick to death of this. It's 24/7/365 and at this point, it's beyond overkill.
Key Takeaways:
Bud Light and Target have lost a combined $28 billion after "going woke."
American consumers have reacted with their wallets, causing massive losses in market value and tumbling stocks.
While experts predicted the boycotts won't last, currently the numbers are telling a different story.
Source: The Daily Caller