Democrat Witness Lev Parnas "Clarifies" His Claims – Now He Denies Ever Talking With President Trump About Ukraine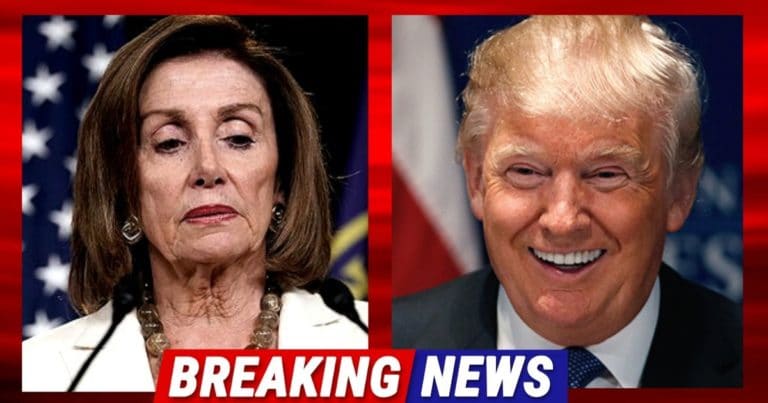 Democrats don't seem to know what they are doing, huh?
They claimed impeaching Trump was an "urgent" and "somber" matter. Yet they sat on their articles for over a month.
When they finally signed them over to the Senate, they were laughing and smiling. I guess it's not so somber, after all?
Yet through it all, they claimed to have Trump dead to rights. It doesn't seem to have worked out that way.
The day they release their "bombshells" against him, they fall apart. First, a "watchdog" group misleadingly claims Trump broke the law.
Then a guy comes out of the woodwork, claiming he directly spoke with the president about Ukraine.
President Trump fought back, saying—point-blank to the media—he never spoke with the man.
Now, this "witness" is wilting.
From Washington Examiner:
Indicted businessman Lev Parnas said he did not speak directly with President Trump about a pressure campaign against Ukraine that sought to benefit Trump politically, despite earlier reports to the contrary.

Last November, CNN reported that Parnas told close associates he had spoken to Trump…

The New York Times told a different story Wednesday.
Lev Parnas seemed to want to get media attention by claiming he spoke directly to Trump about "pressuring" Ukraine.
But after Trump denied those allegations, Parnas is rapidly trying to backtrack.
He's now admitting he never spoke with Trump directly about Ukraine. How, how interesting! Yet another man who thought he could stab Trump in the back by lying.
How many scum bags will think they can throw Trump under the bus and get away with it? Are they really so stupid?
Do they think they can just make up stories and we'll all believe them? Didn't Parnas know that Trump would tell the truth?
Did Parnas—like the Democrats—think that the fake news would just force everyone to believe his lies?
Pathetic, no matter how you slice it.
Perhaps this guy just wanted a little bit of attention. Maybe he was angling for some cash from the liberal media.
Whatever he wanted, he's going to learn (from the likes of Stormy Daniels and Michael Cohen) that you can't slander Donald Trump and get away with it.
SHARE if you think this impeachment is just a setup!
Source: Washington Examiner