Weeks After Bud Light Crumbles – Another Beer Goes Woke and Suffers Instant Backlash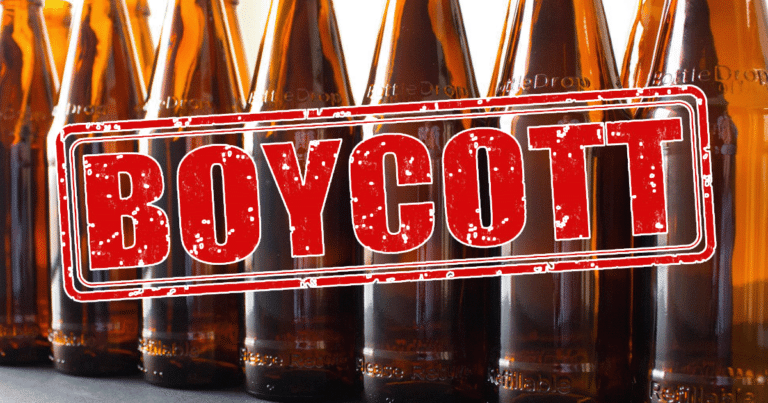 What's Happening:
By now, you probably know all about the boycott that is hammering Bud Light and its parent beer company. Americans are ditching the brand, after they embraced a woke, transgender activist. Customers did not appreciate an "all-American" beer joining sides in the ongoing political battle.
But it looks like Bud Light wasn't the only beer taking sides.
Another beer company posted a feminist-flavored, "woke" ad on its social media outlets a few months ago. It has gone unnoticed, as Americans raged against Bud Light. But it seems this company realized how much trouble they might be in. So, they are trying to scrub all evidence of this ad from the Internet.
From The Post Millennial:
Miller Lite released an advertisement in March which featured a feminist disparaging women drinking beer in bikinis, and now the American beer giant is seemingly trying to cover it up in the wake of Bud Light's notorious Dylan Mulvaney marketing debacle…

Molson Coors, a Miller Lite spokesman, defended the advertisement in a statement to The Post. "This video was about two things: worm poop and saying women shouldn't be forced to mud wrestle in order to sell beer. Neither of these things should be remotely controversial and we hope beer drinkers can appreciate the humor (and ridiculousness) of this video from back in March," Coors said.
Uh-huh. Looks like Miller Lite is in big trouble. Back in March, they released an ad scolding beer companies for using beautiful women in their ads. The ad had a very feminist angle to it and vowed to "clean up" the brand's history of "sexualizing women."
Yeah, because God-forbid beer drinkers find women attractive!
Despite an executive defending the ad, the company hastily took it down from its social media accounts. Huh, if they are so proud of this "humorous" ad, then why rush to erase all evidence that it existed?
Geez, why is every corporation seemingly run by liberal idiots? Miller Lite can remove this video from the Internet, but that doesn't mean it still isn't being run by woke leftists who hate traditional American culture and values.
With each passing year, corporate America becomes more and more "woke." It won't be long before every major company is pushing radical transgenderism, feminism, and socialism down our throats.
We can't say if Americans will now boycott Miller Lite. But it doesn't look good for them.
Key Takeaways:
Miller Lite hastily deleted an ad that featured a "woke" feminist message.
Users are calling for another boycott, saying Miller Lite is the "new Bud Light."
The ad criticized beer ads that featured women in bikinis.
Source: The Post Millennial