Fresh Zogby Poll Shakes America – Says Biden's Black Support Is Significantly Underperforming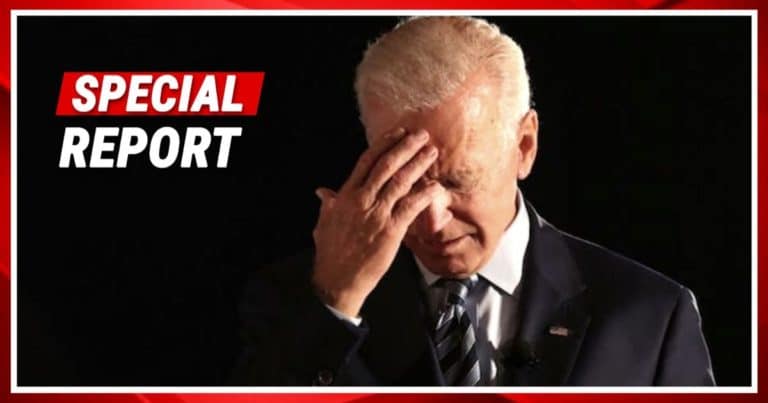 What's Happening:
The liberal-leaning media has hyped up polls that suggest Joe Biden is leading Donald Trump.
Despite the obvious similarities to 2016, it seems the left thinks the election is already in the bag.
But it appears a new poll has come out that will not make Democrats happy.
Not in the least.
There is good reason to put stock in its results, as it follows a marked trend going back to 2016.
It seems that Joe Biden is slipping far behind in support for a crucial demographic:
A nationwide poll released on Monday indicates former Vice President Joe Biden is underperforming compared to prior Democrat nominees among black voters.

The poll… found only 77 percent of black voters are committed to voting for Biden in the general election. Meanwhile, according to the results, 14 percent of black voters plan to support President Donald Trump, with another nine percent still not having made up their mind.
Obama scored 93% of the black vote in his 2012 reelection. But Hillary Clinton's support among black voters slipped to 88% percent.
Some say that was enough to ensure she lost to Donald Trump. Now, if this Zogby poll holds true, Biden is looking at, at most, only 77% of the black vote.
Expect the number to be even lower. Various polls conducted in the last few years have black voter approval for President Trump at around 30%. That might not translate exactly in November, but it signals a major shift in how black Americans view Republicans and Democrats.
Additionally, Joe Biden has a poor track record with race relations. He supported segregation practices in his early years as a senator.
He has made numerous gaffes throughout his career that suggest he has poor opinions of black Americans (including his "clean" comments about Obama).
And only this past May, he insulted black Trump supporters, saying you even thinking about voting for Trump, "you ain't black."
Add to that the tension over the Summer, as racial activists and other groups riot and protest across the city.
Despite the media trying to make this unrest Trump's fault, Joe Biden has done nothing to address the problems or convince black Americans he can end decades of perceived discrimination or racism.
(Considering he's been in D.C. for over 40 years—doing nothing to change the problem—doesn't help him either.)
If this poll holds true, Joe Biden might have a problem he cannot surmount. Donald Trump enjoys increasing enthusiasm among his base—even after a difficult year of lockdowns and turmoil.
Biden, on the other hand, is watching a major Democratic base slip through his fingers.
As that happens, he pushes left-wing policies like defunding the police, which few Americans (including black Americans) support.
The real problem is, he might not a single way of winning them back.
Key Takeaways:
A new poll reveals Biden only has 77% support among black voters.
That number is a steep drop from Clinton, who only had 88% support in 2016.
Joe Biden has a long history of alienating black Americans with his frequent gaffes.
Source: Breitbart